The weather  has warmed up for good at last! We slowly begin to prepare our yards and balconies, to plant flowers and drink our coffee and beers outside the house …  And as we always want a snack to accompany our beer, here is a very simple, but extra tasty recipe  for a quick snack, that goes wonderful with a cold beer!  Roasted sweet potatoes and a feta cheese dip, with full, intense flavor, that combines  saltiness and sweetness in a great balance! Try them!
Sweet Potapo Stick with Feta Cheese Dip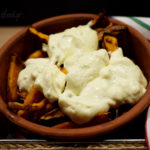 Print This
INGREDIENTS
for the sweet potatoes

○ 2 medium sweet potatoes
○ 4-5 tablespoons of olive oil
○ salt-pepper

for the Feta cheese dip

80 g soft Feta cheese
○ 2 tablespoons of cream cheese
○ freshly squeezed pepper
INSTRUCTIONS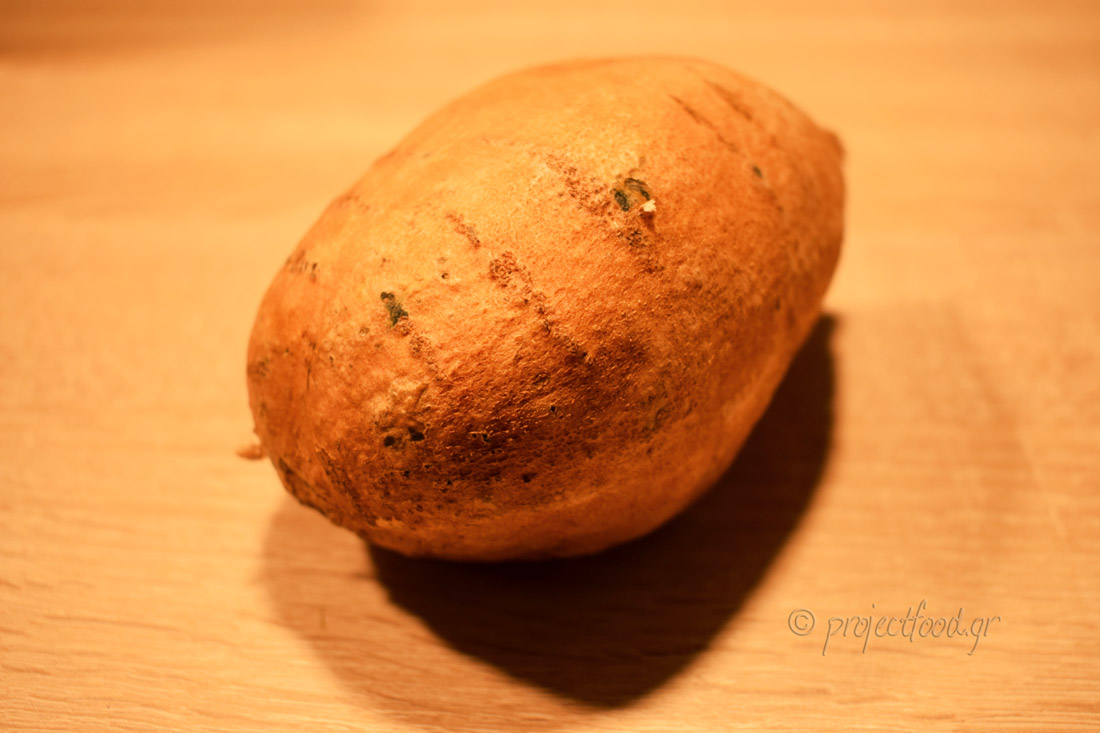 Wash the potatoes very well, along with their pee and cut into sticks. Place them in a baking pan, covered with non-stick baking paper.
---
Add the olive oil, salt and pepper and mix well. Bake in a preheated oven at 220 ° C in air until golden brown.
---
To make the Feta cheese dip, place in a saucepan the cream cheese and heat until it melts. Then place the feta thawed, and stir continuously until melted and incorporated with the cream cheese into a single, thick sauce. Add freshly ground pepper.
Serve the sweet potatoes in a bowl and cover them with the Feta cheese dip, or alternavey, serve the dip in a bowl next to the sweet potatos.
---