It's Burger Time! Juicy, homemade burgers from ground beef, delicious sauce, crisp bacon, fresh vegetables and fluffy bun, create a delicious, perfectly infernal burger! Guilty, delicious, simply perfect! After you decide to do sin, at least do it correctly! With an exquisite, sinful burger! but not junk. Made with love and fresh handpicked ingredients of your choice! Organize a burger night for friends or family, and the truth is that everybody will be more than satisfied!
Homemade Burgers with Bourbon Sauce
Print This
INGREDIENTS
for the Burgers

○ 750 g. ground beef
○ 3 onions
○ 1 teaspoon baking powder
○ 1/2 teaspoon salt
○ 1 egg
○ 1/2 cup breadcrumbs
○ 1 tsp smoked paprika
○ 1 tsp oregano
○ 1/2 tsp pepper
○ 1 tbsp ketchup
○ 1 tbsp mustard
○ 1l.s. vinegar
○ 2 large tomatoes
○ 6 lettuce leaves or iceburg
○ 12 bacon slices
○ 150 g parmesan trymmeni
○ pickles
○ 6 burger buns

For the Bourbon Sauce

○ 1 clove of garlic
○ 1 tbsp olive oil
○ 1 1/3 tea cup brown sugar
○ 1 cup pineapple juice
○ 1/2 cup teriyaki sauce
○ 1 tbsp soy sauce
○ 3 tbsp chopped onion
○ 1/2 cup bourbon
○ 1/4 tbsp Cayenne pepper
○ 1/3 cup barbecue flavor balsamic cream
INSTRUCTIONS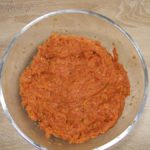 First chop the onions and steam them by adding a tablespoon of olive oil and 1/2 cup water. Once the onions are tender and lightly browned, add the spices, vinegar, mustard and ketchup and stir. Remove from heat and set aside the mixture to come to room temperature.
Shape burgers thin and a little larger than the size of burger buns you have chosen, as these will shrink on cooking. Cook the burgers to 200ºC or grill until golden brown.
---
At the next step, proceed to the preparation of the sauce. In a nonstick pan sauté the onion with a tablespoon of olive oil
Once browned, add the brown sugar and slightly lower the temperature to prevent  sugar of burning. Once the sugar become caramel, add the bourbon and leave for 2-3 minutes to boil and evaporate the alcohol while stirring to homogenize the sauce.
Then add together all the remaining ingredients and let the sauce boil until its amount be halved. Remove from heat and set aside to cool.
---
At the same time with the preparation of the sauce, place in a nonstick pan 12 slices of bacon and let it crisp without the adition of extra oil.

Cut burger buns in half, and bake for 2-3 minutes on each side until their surfaces lightly browned and get warm.
---
I begin to assemble my burgers, placing a part of the sauce that I prepared on the buns, lettuce, a slice of tomato, a burger …
... 2 slices grilled bacon, grated Parmesan cheese and pickles. At this stage, you can add any material of your choice, to make your own, unique burger. Enjoy!
---